WE PRINT on T-Shirts, Golf Shirts, Sweaters, Overalls, Caps. ALL TYPES OF CLOTHING. When we can not print it, we can do EMBROIDERY. Cloth badges and Bags can also be Embroided.
Visit our catalogues and if you cannot find what you are looking for, please do not hesitate to give us a call.
---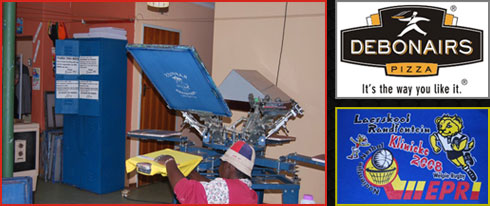 Flexprint ink is used to print our garments. You can iron on it directly without smudging the print. Soft to touch. Our printing is guaranteed.
For soccer numbers, netball positions and rugby numbers, Video flex is used (a vinyle type cutout which is then heat pressed to garments)
---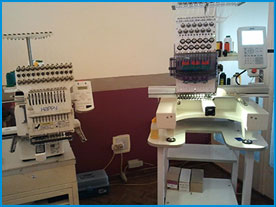 Our Embroidery thread which we use is produced from high-sheen, top quality trilobal polyester. This thread combines sheen and softness with high tensile strength and colour fastness.
Our mission is all about making sure that you are happy with the results in the end. Please do not hesitate to ask for Free, Friendly Advise.
WE ARE HERE TO HELP!
---
Screen Art Print also has an in-house Art Department for all your designing needs. We have been in the Industry for 25 yrs. We offer a Friendly and Efficient service to all our clients Big or Small.
When you are unsure as to what you need or want, we can help you through the process.