Brandvlei Boarding Kennels
We offer kennels for dogs of all sizes. Big or Small, Short or Tall we will look after them all.
Going away for the weekend, vacation, or business trip, moving home, we will take good care of them to give you peace of mind. We also take bitches in Season.
What you need to know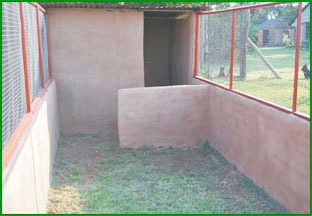 We Require that all inoculations are up to date. If not, it will need to be done 14 days or more before you bring your pet in.
MOST IMPORTANT IS THERE INOCULATION CERTIFICATE. Kennel cough and also Rabies vaccines MUST be up to date as this is really important for dogs in a Kenneling environment.
Please bring your own bedding and Toys. Do not wash it as the familiar smell will help your dog to adjust to the kenneling.
We do not take responsibility for damaged bedding or Toys.
Dogs are exercised daily. Please let us know if your dog is a wall Jumper
or an Escape artist so we can watch them closely during exercising.
Please let me know if your dogs play well with others.
We feed the dogs twice daily. Morning and Night.
Bookings
If you want to make a booking for your Pet.
Email: screenart@lantic.net or phone us
Mickey: 082 211 7606 / Jacquie: 072 896 6591
Office number: (011) 416-2255
No refunds on cancellations. Only cash or internet payments are accepted.
PLEASE PAY YOUR 50% DEPOSIT TO CONFIRM YOUR BOOKING. EMAIL THE PROOF OF PAYMENT WITH THE REFERENCE THAT WILL BE PROVIDED TO YOU. BALANCE TO BE PAYED ON ARRIVAL.
Office Hours
Viewing Kennels by appointment only.
We are open from Monday − Friday: 8h00 − 17h00
Saturday by arrangement ONLY!
We will be closed to Public on Sunday and Public Holidays.
Location
We are located on the west rand, Outlying area of Krugersdorp/Randfontein.